Enjoy it.
17. Sleepers Awake -

Transcension
Genre: Progressive Metal/Post Metal
This is my "Mastodon" surrogate of 2013. Awesome songs, with "The Fulcrum" one of the best songs this year. Phenomenal voice and intense grooves!
16. Light Bearer - Silver Tongue
Genre: Post Metal/Sludge/Post Hardcore
It´s rough, it´s dark , it´s sludgy.....and I fucking love it. What an epic record. I´m a big fan of their release of 2011, "

Lapsus

", but with "Silver Tongue", this band shows everything which can be possible.
15. Virgil Donati - In This Life
Genre: Fusion/Progressive Rock
One of the best drummers in the world shows his magnificent composing skills. Everyone with a little Fusion affinity should take 1 hour and try to decode this masterpiece.
14.

Akeldama

- Everything Beautiful
Genre: Progressive Metal/Groove
I didn´t expect that. The first stuff I´ve heard by

Akeldama

was standard

Djent

with a little bit odd clean vocals. But now, these guys deliver a hell of a record, with endless epic and such a high level of composing. Not a random

Djent

output, but rather an absolutely flawless Progressive Metal masterpiece.
13. Haken - The Mountain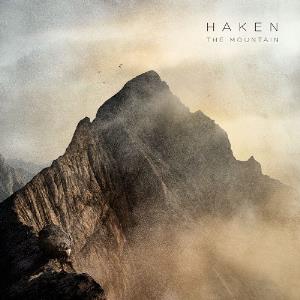 Genre: Progressive Metal
Since my first listening of "Aquarius", I´m in love with this band. But with "The Mountain", Haken surpass their own very high level. These zappaesque masterstroke should be in every Prog Metal collection.
"This life is a dream
Our gift we receive
To live and to love
We forge the path "
12.

Intronaut

- Habitual Levitations (Instilling Words With Tones)
Genre: Post Metal/Progressive Metal
What should I say. I didn´t expect a greater record after the amazing "Valley Of The Smoke". But

Intronaut

creates a journey, leaded by fragile beauty and subtle strength. A journey, which takes your hand and release it with the last note.
11. Bonobo - The North Borders
Facebook
Genre: Downtempo/Experimental
Preview: First Fires
One of the best albums in electronic music. Period. If you´re a metalhead, give this diamond a chance. Bonobo is such an awesome musician. What the fuck.
Genre: Instrumental Progressive Metal/Experimental
Absolute exceptional musicians. "Atlas Novus" is one of the best tracks in 2013 and has one of the best bass playing I´ve ever heard. And yeah, the cover is so fucking great
Genre: Progressive Metal
"Kezia" is maybe one of the most innovative records of the last 10 years. Protest The Hero securely established their status as one of the big names in modern progressive music. I really enjoyed "Fortress" and "Scurrilous", but not in the same way. But it´s back. The same "what the hell" feeling.
Genre: Progressive/Melodic Death Metal
I discovered this band back in 2009. I stumbled across "Shin-Ken", and wow! An unknown band from Andorra with such a strong record? And all the other previous releases, "Core" or "Truth Inside The Shades". But yeah, it was still "this little underground band from Andorra". But all that changed with the release of "Spiritual Migration" What a compositional masterpiece! This is Persefone´s entrance in the highest class of progressive extreme metal.
Genre: Progressive Metal/Rock/Groove/Experimental
I didn´t think that Tesseract excels "One". But they did.
"Wake Me Up"
Genre: Progressive Metal/Experimental
"Everything´s Fine" has maybe the most beautiful three minutes I´ve ever heard in my entire life.
Genre: Instrumental Progressive Metal/Fusion
Genre: Progressive Metal
Genre: Progressive Rock/Groove
It was a hard decision between The Safety Fire and Caligula´s Horse. But this record concerns me a bit more. Fuck, I can believe how good every song on this record is. It has everything. Groove, atmosphere, shredding, great vocals, some killer melodies and amazing arrangements.
Genre: Post Metal/Progressive Metal
That´s it. A great year.
Thank you music.