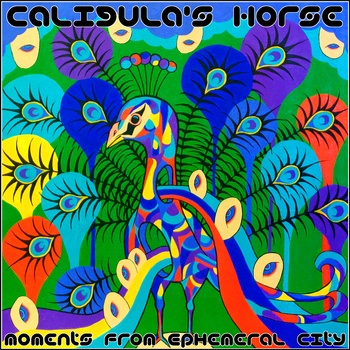 Caligula's Horse
Album: Moments from Ephemeral City
Genre: Progressive/Avant-garde/Post Metal
Track Listing:
1. The City Has No Empathy (Your Sentimental Lie)
2. Silence
3. Singularity
4. Alone in the World
5. Ephemera
6. Equally Flawed
7. Calliope's Son (Don't Ever Look Back)
Totally original, creative, and diverse music from a rrrrrrrreally talented two-man project, and completely different from what's usually posted on here. I think the vocalist rivals Vanisher as far as beautiful vox goes (see the chorus of the preview song), but his approach is much more laid-back. Relaxed in a more desolate kind of way than Cloudkicker, CH will definitely keep you on your toes with how many different approaches and influences they incorporate. Copious amounts of shredding (see "Singularity") and even some breakdown-ish parts are sprinkled in to fill out this great record that wound up being one of my favorite posts from last year. Sort of a combination of Tool, Cynic, Unexpect, and BTBAM I guess.